Main Library
09:00 - 22:00
Library (Taipa Campus)
10:00 - 20:00
Lam Kan Special Collection
Temporarily Closed
Understanding Your Research Metrics 3 - Institution Metrics
Item request has been placed!
×
Item request cannot be made.
×

Processing Request
"Institution metrics" show the overall impact of an institution based on the publications and the number of citations.
Use institution metrics to track an institution's research output and impact, compare and benchmark other institutions, examine an institution's research output and impact by discipline, and evaluate an institution's collaborations.
Using the below databases to analyze the research outputs of an institution.
Searches for institution in the Affiliation field within a record (Learn more).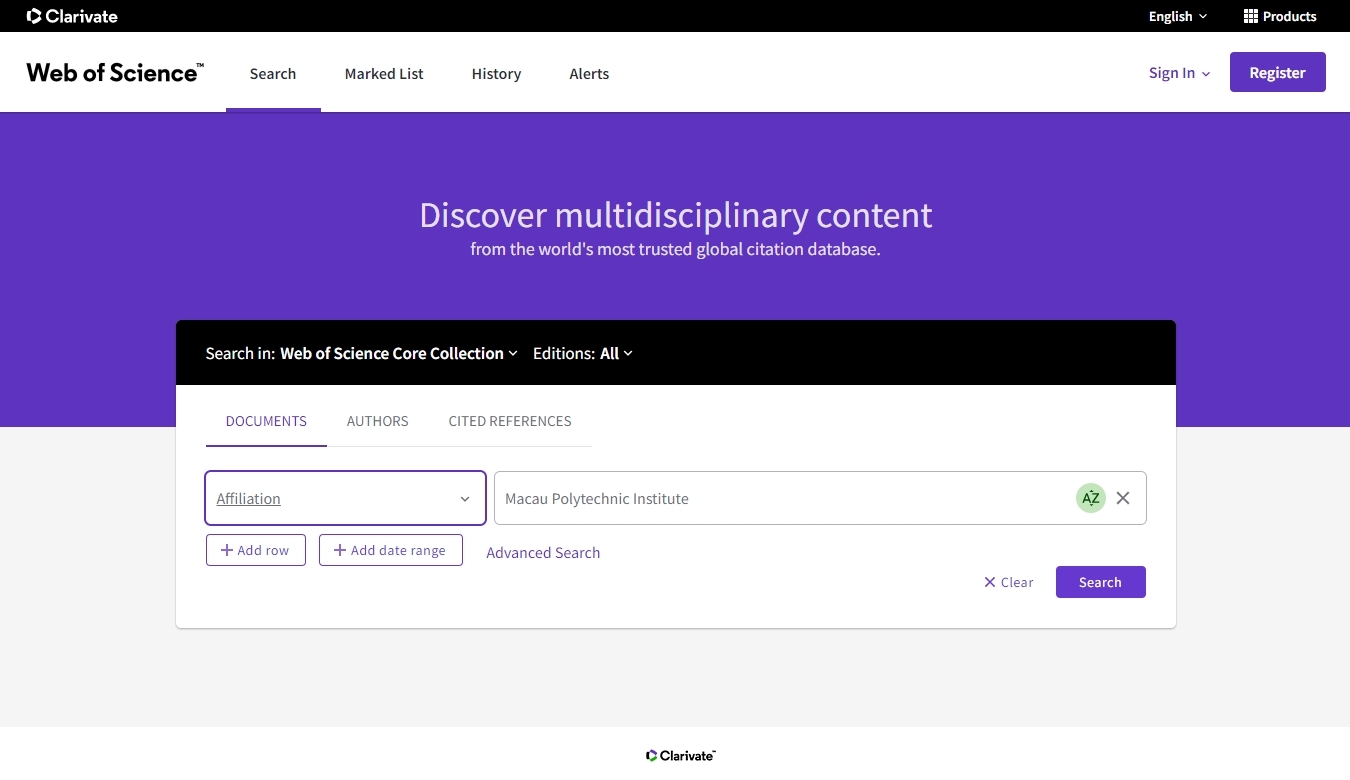 Use the Analyze Results (Learn more) and Citation Report (Learn more) options from the results page to analyze the field data from your search as well as view aggregate citation statistics for the current set of records.

By performing an Affiliation Search, you can view affiliated authors, collaborating affiliations, the total number of published documents, and the number of documents by subject area or source. (Learn more)


A research analytics system that uses data from Scopus. SciVal provides more advanced bibliometric measures than those available in Scopus and Web of Science which allows you to benchmark individual researchers, groups of researchers and institutions based on a variety of different metrics.


SciVal consists of four modules:
Registration is needed or login using your existing Scopus, ScienceDirect or Mendeley username and password.
---
More Information